Additional Services Foreclosure

Besides our auction calendar we offer addional services like accompanimant to court. If you need any more help, feel free to contact us. We might also help you to find the right real estate. Prices depend on your individual needs.

Support at Court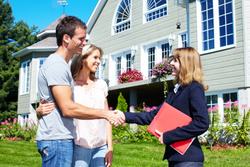 We might help you to organize a broker, who is coming with you to the auction appointment or is taking over the whole auction for you.
As we are not a professional broker, but offer knowledge and information about foreclosures we have partner, who are providing this service. They are chosen by strict criteria to fulfill high quality standard.
If you are interested in that service please send us an Email

and we will get back to you with an offer.